Museum Rijswijk
Herenstraat 67
2282 BR Rijswijk
info@museumrijswijk.nl
070-3903617
Except for two cellars, the museum is completely wheelchair accessible.
Visiting hours
Tuesday to Sunday: 11 AM - 17 PM
Closed on Easter Sunday, King's Day, Christmas and New Year's Eve/Day.
Prices
| | |
| --- | --- |
| regular | €10,00 |
| >65 | €7,50 |
| student | €5,00 |
| <18 | free |
| Museumkaart | free |
| Rembrandtpas | free |
| ICOM card | free |
| group ticket | €7,50 p.p. |
| premium Biennial | €5,00 |
OPEN CALL TEXTILE BIENNIAL 2023. Images of Power
Deadline 15 September 2022
The Textile Biennial 2023 (25 June – 12 November, 2023) is an international exhibition of high-quality and substantive contemporary visual art in which textiles as a material play the leading role.
Theme: Images of Power
In recent years, a topical and substantive theme has been linked to the biennials that addresses the most pressing issues we are dealing with worldwide. Climate change, our relationship to food, being at/having a home and transition were the themes in the past three years.
The theme of the Textile Biennial 2023 is Images of Power. The topic is the representation of all possible forms of power that are being examined and discussed in this era. We invite artists to submit proposals whose work provides a vision of any possible representations of power. This can concern world leaders, local governments, international organizations, multinationals and advocacy groups. We also draw attention to power structures in a smaller, more personal context; in a family, at work or in any other social context.
The Textile Biennial 2023 will show the many interpretations and meanings of the imagination of power that artists give to it in their work. The sum of visions on this theme of Images of Power are testimony to the need for a new world order and trust in those in power.
We cordially invite artists who work with textiles as the main material and who feel a connection with the theme Images of Power to send an proposal to Diana Wind, curator of the Textile Biennale before 15 September, 2022: biennial@museumrijswijk.nl. Add a maximum of 10 low resolution images (jpg or pdf only) as an attachment. In the first half of October 2022 you will receive a reply from Diana Wind whether you have been invited to participate in the Textile Biennial 2023.
Paper Biennial 2022. Transition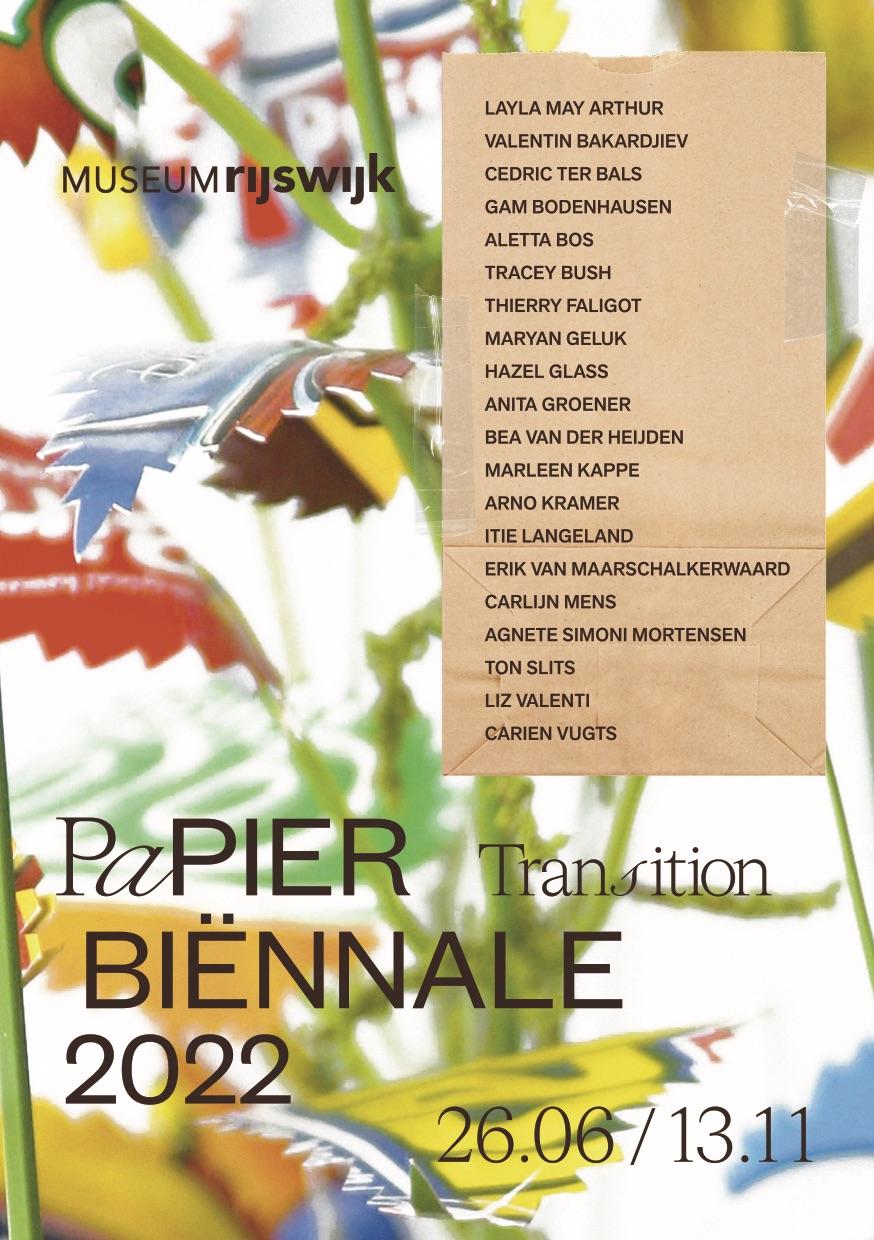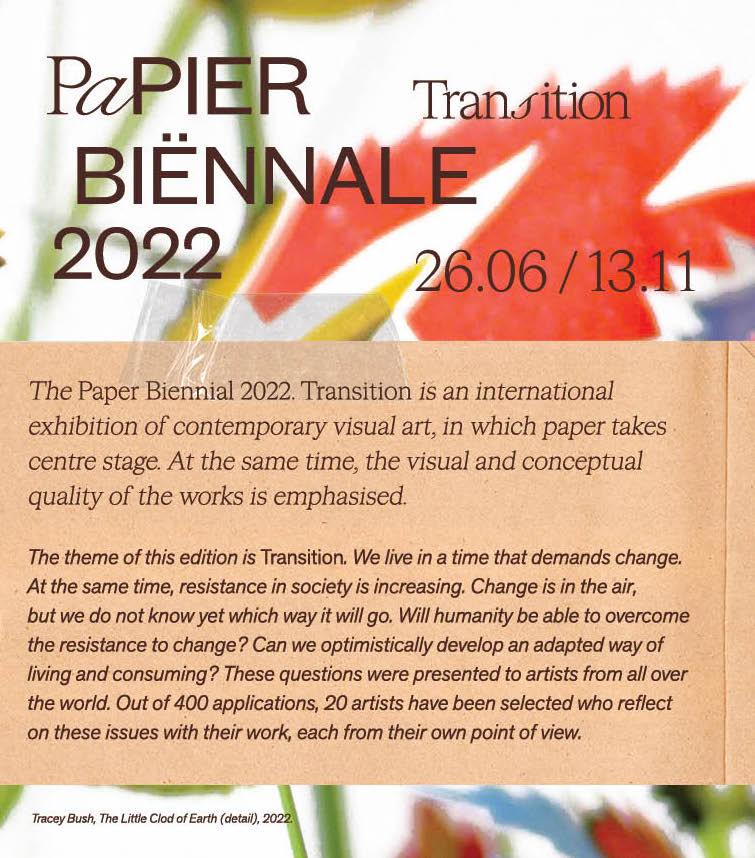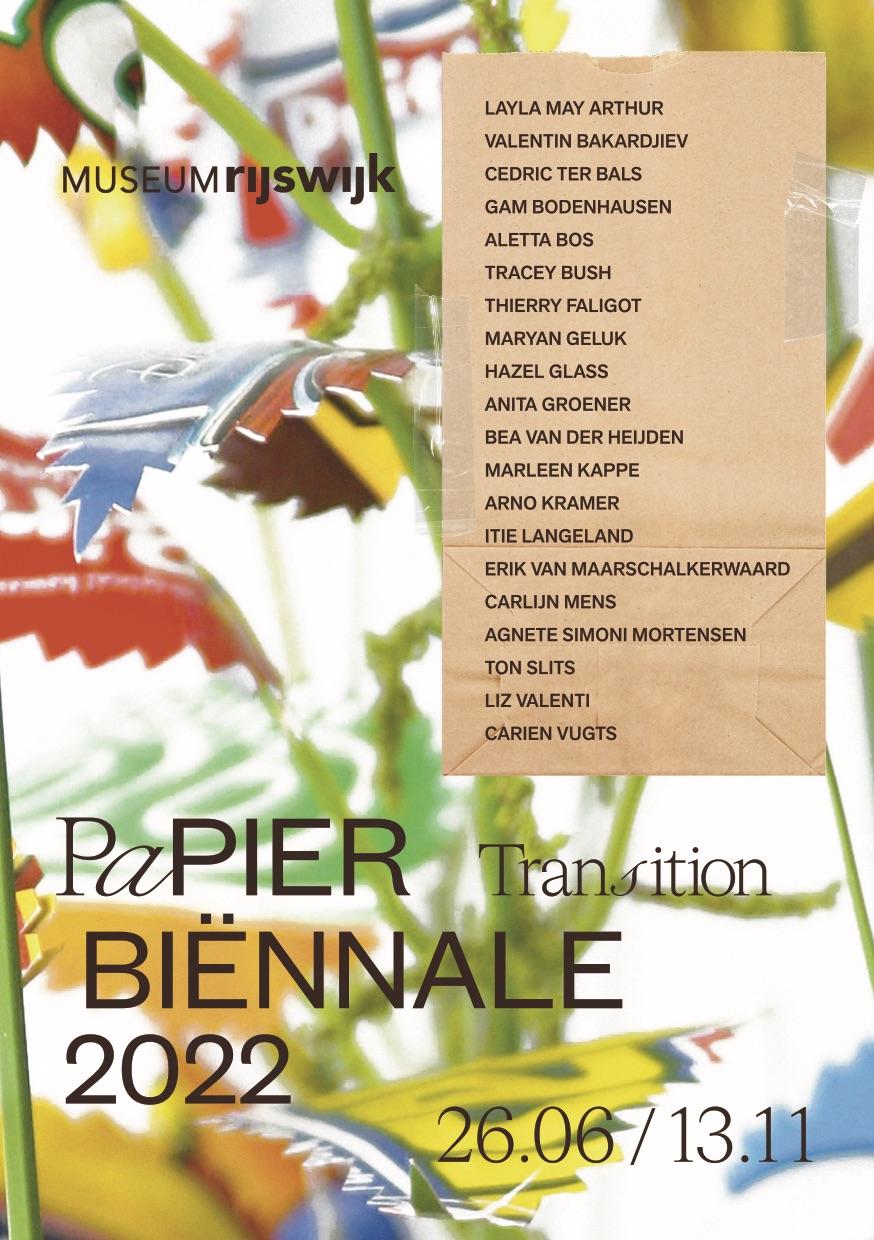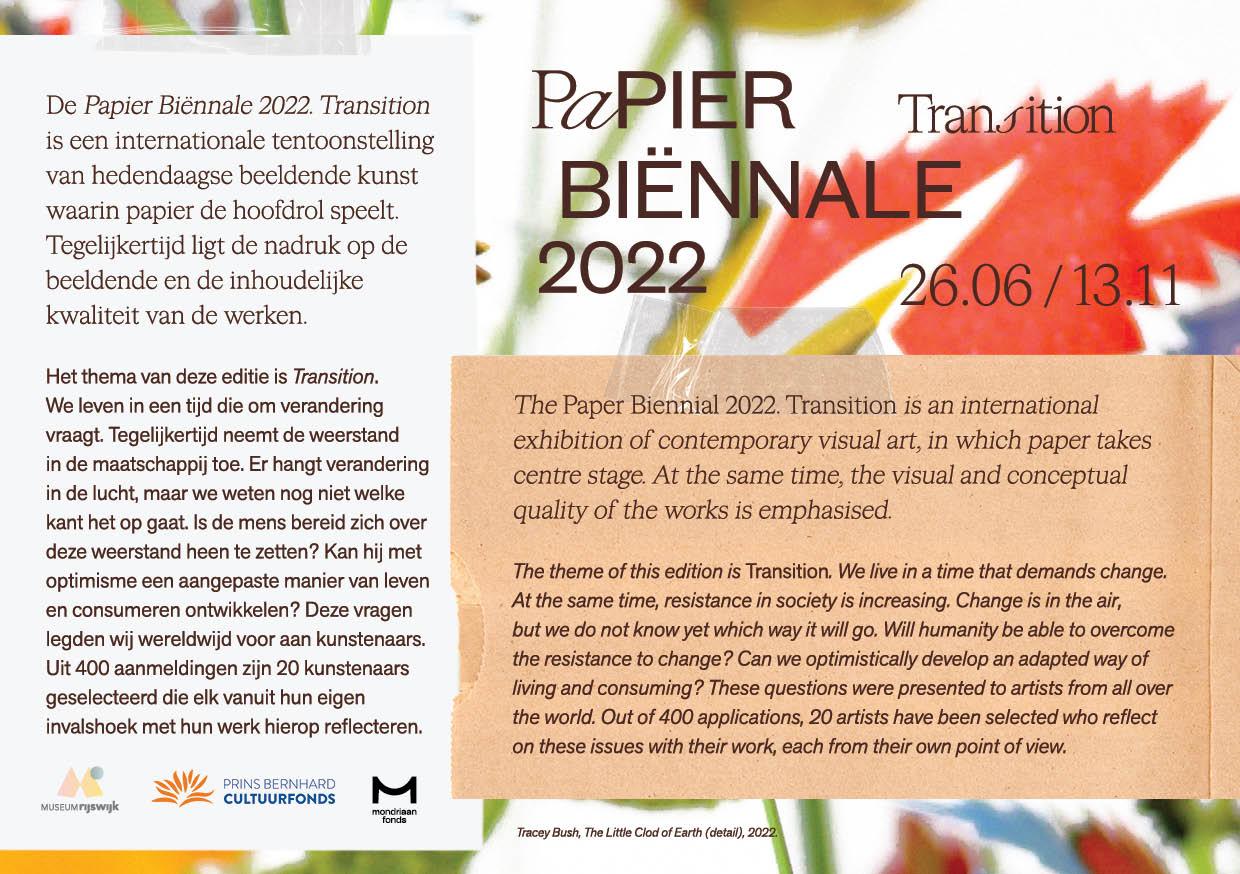 Participating Artists Paper Biennial 2022. Transition