Paper + Textile + Heritage
Now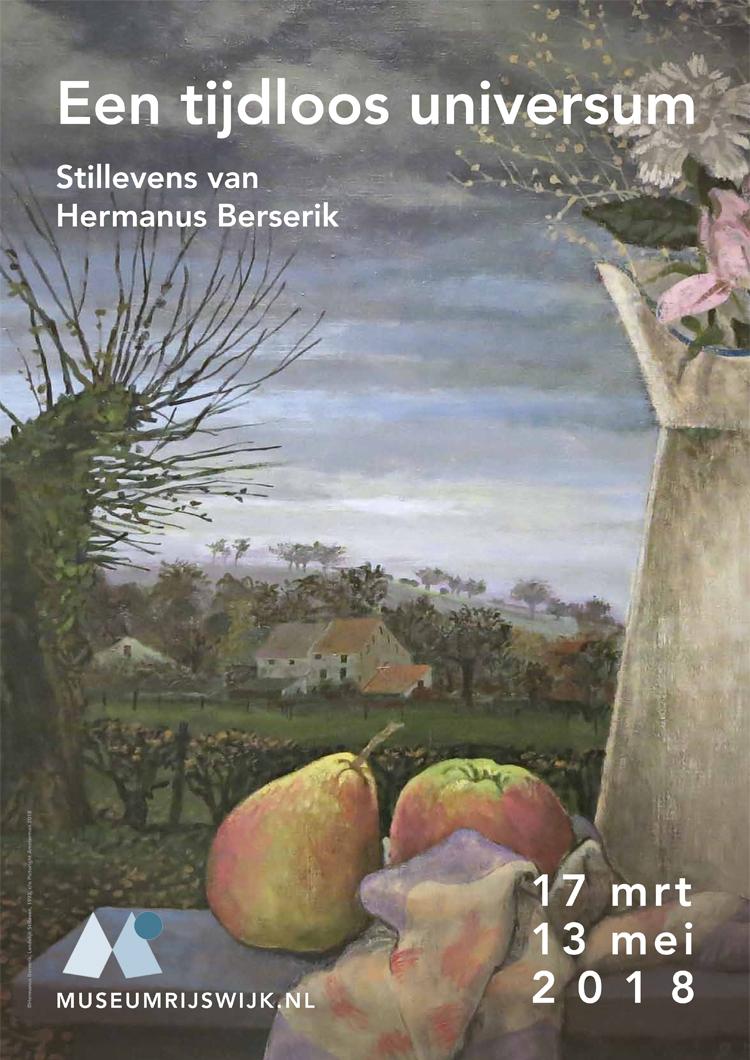 Coming
Paper Biennial Rijswijk 2018
12 Jun - 07 Oct
Since 1996 Museum Rijswijk has hosted prestigious exhibitions on international paper art. Each show exhibits a surprising collection of artworks because contemporary art is constantly changing.
The biennials are never themed. However, the 18 international artists participating in this edition have something in common, besides the use of paper: they take inspiration from nature. This can be in physical terms, making paper from pure plant fibres – cooked, flattened, dried and, sometimes, mixed with other natural ingredients. Paper pulp might be kneaded or poured into unique shapes, and once dry, cut, folded and twisted.
Nature is also a source of inspiration in conceptual terms: odes to what nature generates, spores of change and capturing something transient.
Those who love pure abstraction will also find something in this biennial. But don't be surprised if you encounter a link to the natural environment here, too.
Eight of the artists are rooted in the Netherlands, while the other ten are from Europe, Japan and the United States:
Claire le Breton (FR)
Viviane Colautti Ivanova (FR)
Jocelyn Châteauvert (US)
Ai Hashimoto (JP/NL)
Sytske de Jong (NL)
Ute Krautkremer (DE)
Linda Leeuwestein (NL)
Sonata Lepaitė (LT/NL)
Aja von Loeper (DE)
Zaida Oenema (NL)
Dominique Rousseau (FR)
Andy Singleton (GB)
Nadja Schöllhammer (DE)
Annita Smit (NL)
Magda Soboń (PL)
Anna J. van Stuijvenberg (NL)
Angelique van der Valk (NL)
Mathilde van Wijnen (NL)
An illustrated catalogue of the Rijswijk Paper Biennial 2018 (Dutch/English) will be available. Author: art historian Frank van der Ploeg.
True to tradition, there will be a Paper Market in the museum's courtyard on Sunday 9 September (11:00 – 5:00) and the Oude Kerk opposite (12:30-5:00).
Download press release Paper Biennial Rijswijk 2018
Download list of participating artists Paper Biennial Rijswijk 2018
Download captions press photos Paper Biennial Rijswijk 2018

Download press photos (high res) Paper Biennial Rijswijk 2018:
1. Aja von Loeper, Weisses Blatt XL 9
1a. Aja von Loeper, detail Weisses Blatt XL-9
2. Andrew Singleton, Fabric 1
3. Anna J. van Stuijvenberg, Hybrid
3a. Anna J. van Stuijvenberg, detail Hybrid
4 Dominique Rousseau, Stèle végétale
4a Dominique Rousseau, detail Stèle végétale
5 Jocelyn Chateauvert, Athena's Landscape
6 Jocelyn Chateauvert, Burnished Lily
7 Linda Leeuwestein, Kloof (Crevice)
8 Linda Leeuwestein, Kruispunt (Intersection)
9 Magda Sobon, Wave of longing
9a Magda Sobon, detail Wave of longing
10 Nadja Schoellhammer, Ebenbild
11 Viviane Colautti Ivanova, You, the only one I'll never know
11a Viviane Colautti Ivanova, detail You, the only one I'll never know
12 Zaida Oenema, Field 1
Past